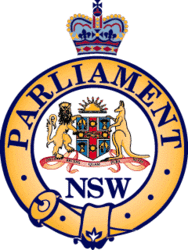 Coopernook Op Shop honoured!
Congratulations to Coopernook Op Shop for the following notice entered into Hansard (the record of proceedings of the NSW Parliament) on 19th November 2021 by the Hon. Leslie Williams MP.
​
'That this House:
​
(1) Congratulates the iconic Coopernook Op Shop for celebrating its fourth annual anniversary since opening in September 2017
(2) Applauds Shop Co-ordinator, Elaine Windred, and her marvellous team of dedicated vounteers, for their outstanding efforts in co-ordinating and managing a well-run organisation, which supports some wonderful charities, including MNC Kairos Prison Ministry, Koalas in Care Taree, and vulnerable people in need.
(3) Notes that the Coopernook Op Shop acted as a place of safety during the March 2021 floods, providing aid and housing for stranded travellers.'
​
Congratulations and applause warmly seconded! Well done, Elaine and the team!
Orange Sky Laundry

and Support Hub

at Manning Uniting Church
​​
The Orange Sky Laundry now has a permanent 'pod' situated at Manning Uniting Church (outside the Red Dove Cafe), offering FREE laundry facilities every Friday morning from 10.00am to 12 noon.
​
Our friends at Wesley Mission periodically offer a BBQ during Laundry hours, and the Wesley Community Chaplain is available – as are the wonderful Orange Sky volunteers – to lend a listening ear. Other help and support agencies often 'drop in' to provide a connection to services. And at the same time, the Manning Uniting Ministry Centre offers Welfare Assistance, fresh food and a hot shower. Come on down!
​
A beautiful gift from Black Head

Warmest thanks to the thoughtful and talented ladies of the Black Head Quilters' Group, who have donated some gorgeous, handmade quilts for the Disaster Recovery Chaplaincy and our work with the homeless. A perfect illustration of the way life's scraps and oddments – brought together with love and care – can make something truly beautiful. One of the quilts was donated as a raffle prize at Burrell Creek's recent Community Get-Together – a gift from one bushfire-recovering community to another – and the others were given to those who needed the warmth (and Warmth)...
​
​
Sub–sidised!
We regularly take a selection of healthy Subway rolls on chaplaincy visits to homeless and disaster-affected communities. One week, however, the subs were on Subway – as Rev. Claire's business card was drawn on of the 'hat' for Subway's monthly draw. A mouth-watering Subway platter found its way to various hungry people. Thanks to Megan and the Staff at Taree Subway for always finding time to make, wrap and mark a big box of rolls each week. Much appreciated!
Street libraries
​
For those looking to read their way – safely and affordably – through the winter, we've launched two Street Libraries: one in central Taree and one in Coopernook. Look for the Big Red Fridges for an ever-changing read. (NOT just The Good Book!)
​
Manning Uniting Ministry Centre (outside the Red Dove Cafe), Albert Street, Taree

Coopernook Uniting Church Op Shop, Petrie Street, Coopernook
​
More Big Red Fridges will hopefully be popping up in other locations, too. (If your communities needs a Street Library – let us know, and we'll see what we can do!)
Flood recovery support
Mid Coast Council has been hosting a series of online 'roadshows' for those seeking flood recovery support, and a number of social BBQ events for recovering communities. Rev. Claire has been providing chaplaincy for many of these events. It has been a privilege to hear stories from hard-hit communities, and to witness their spirit and resilience as the journey of recovery continues.
​
If you're looking for resources to support your family or community through fire, flood or even COVID trauma,
check out:
​